What's HOT from Johnson Waters . . .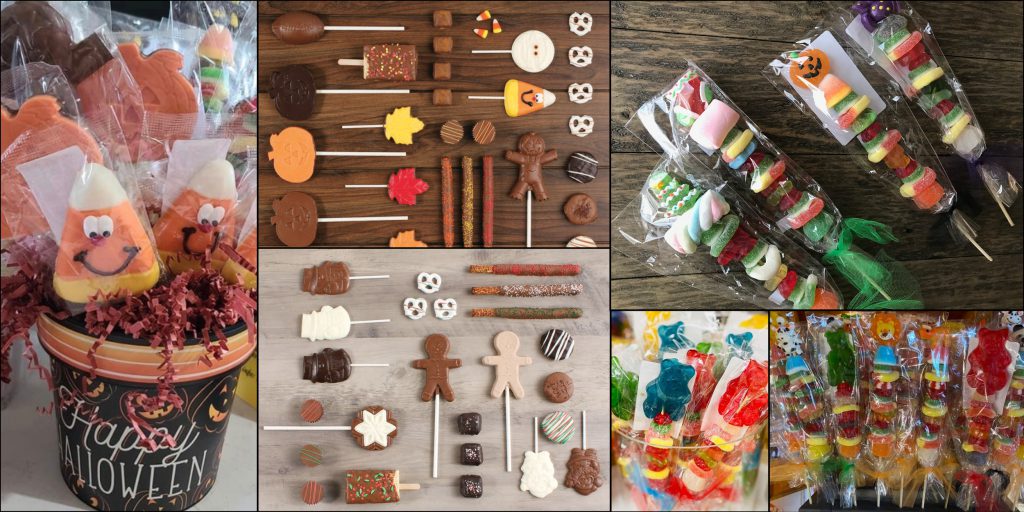 Coblentz Chocolate and Forever Sweet
Gummy candy kabobs in seasonal themes
are really selling well. Everything from
Halloween and Holiday assortments to
Girl and Boy, Fruity Frolic, Under the Sea,
and Animals. Wooden counter display racks
available for quick sales at checkout.
Delicious seasonal chocolate as well as
everyday yummy treats from Coblentz
offer affordable, easy gift ideas that make
everyone smile.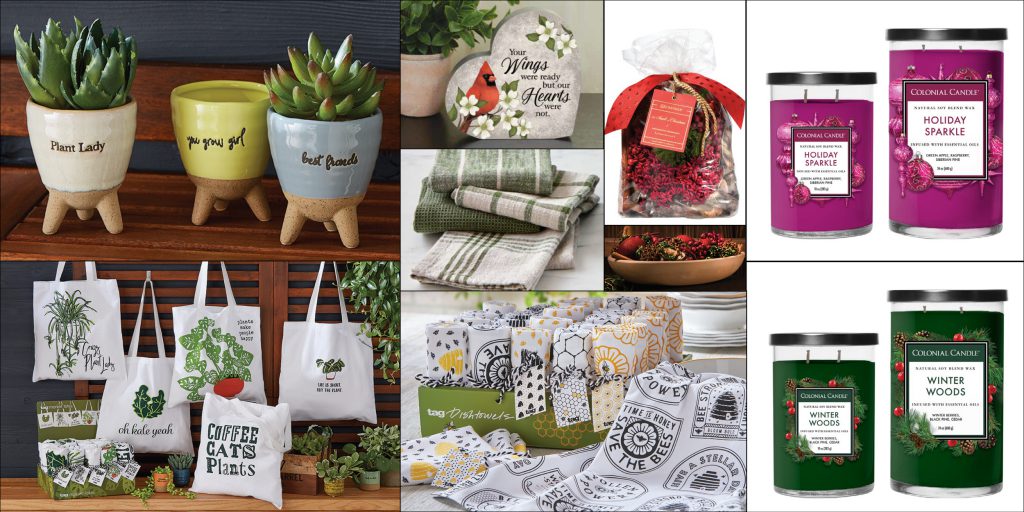 Tag new Spring Summer collections
"Plants Make People Happy" and
"Honey Bee", featuring small planters,
dish towels and tote bags.
Aromatique holiday fragrance,
"The Smell of Christmas".
Carson "Cardinal" bereavement 
collection has a number of hot selling
items – plaqes, lanterns and chimes.
Colonial Candle classic jars in holiday
fragrances: Holiday Sparkle and
Winter Woods.
New from Johnson Waters
Introducing these new members of the
Johnson Waters manufacturer family . . .
Hart Puzzles
Colorful and creatively themed
500 and 1000 piece puzzles.
Made in a small mid-western
town just outside of Indianapolis,
Hart Puzzles are rapid retail
items. Their designs are fun,
vivid, and challenging to puzzlers
of all ages.
Outsiders Kitchen
Perfectly sweet and salty and just right
to satisfy any craving. Sour dough pretzels,
broken to perfection, and sprinkled with our
special blend of sugar and spices, or coffee
with sugar plus spices. A truly delicious,
delectable snack – small batch, BIG taste!
Acadian Candle
High quality, decorative filled container
and pillar candles of endless variety,
scented with incredible fragrances,
crafted by hand and made in the USA.
APG – American Products Group
Exclusive baking accessories,
silicone baking products and kitchen
tools, including a broad assortment of
bright, decorative "Magic Slice"
flexible cutting boards. Featuring
the Pump Booster, the best way
to get every last drop of hand
sanitizer out of the bottle.