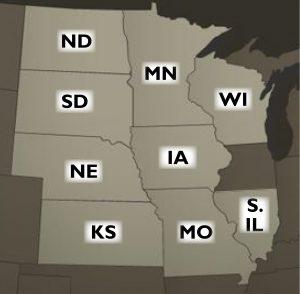 Johnson Waters Marketing is a wholesale sales
company serving more than 3,000 active accounts
across the Central Plains and Upper Midwest.
Many of our loyal customers have been with us
since we began in 1985.
Great Service
We call on and service our customers regularly,
assisting them with order planning, and display
set-ups. In store inventories are done to aid in
re-order accuracy and over 90% of our order
activity takes place in our customer's stores.
Great People
Consistently ranking among the industry's best,
our sales associates are career-minded
professionals that partner well with both our
customers and our manufacturers. We work
diligently to exceed both company and personal
goals while maintaining the highest level of integrity.
The Right Lines For You.