Represented by Johnson Waters in
IA, KS, MN, MO, ND, SD, NE, and WI
Carson Seasonal Flag & Gift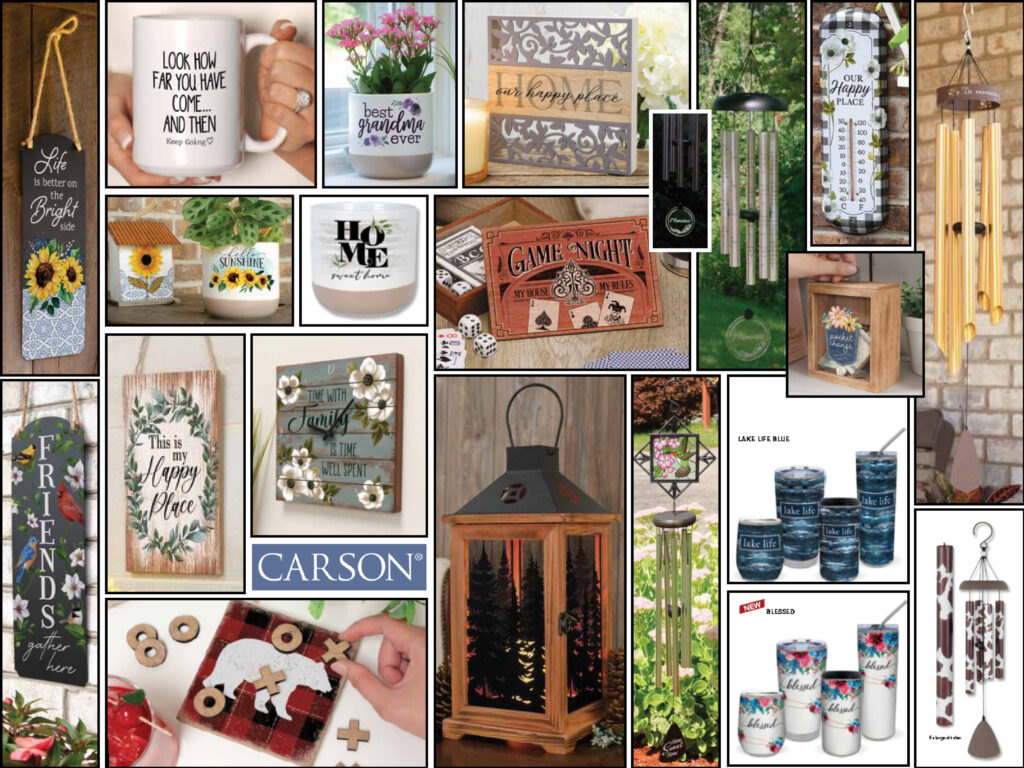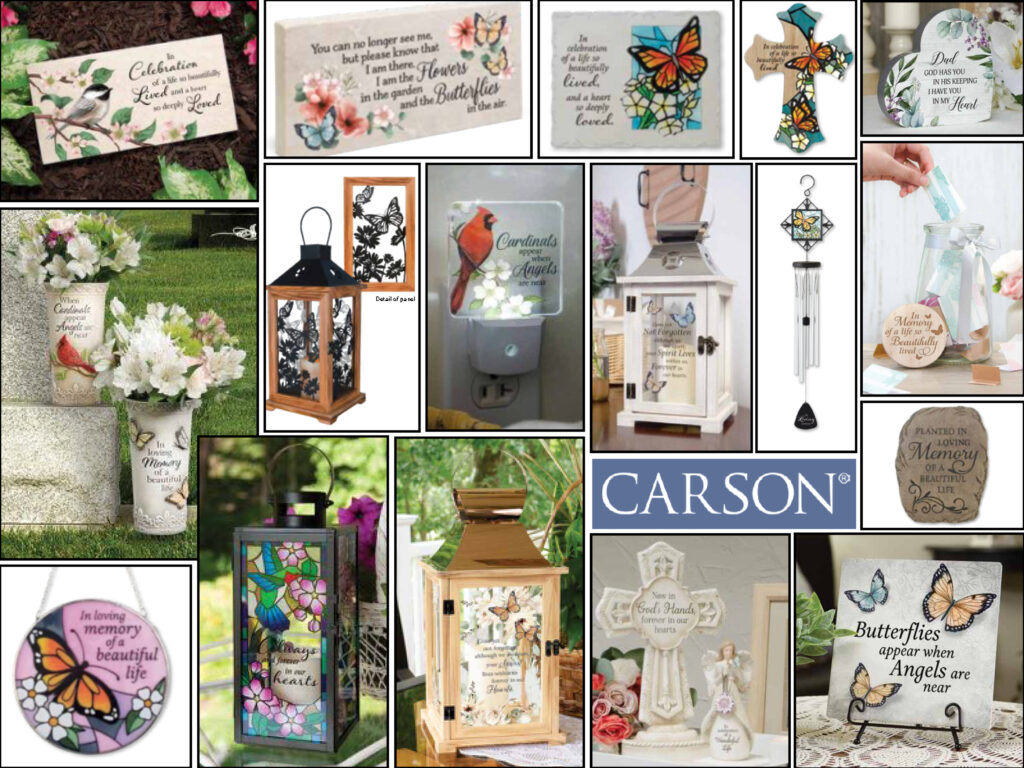 Carson Gift & Garden
(please visit our on-line catalog page for
wind chime sounds) password required
A video preview of new items for Spring 2022
can also be viewed on our catalog page.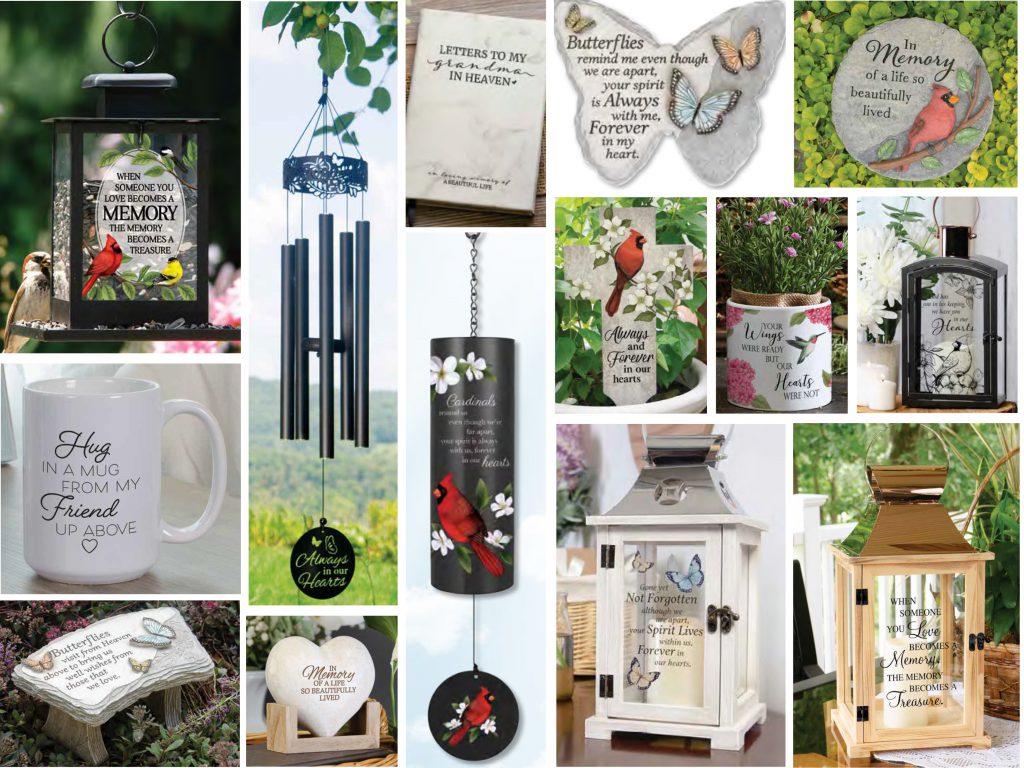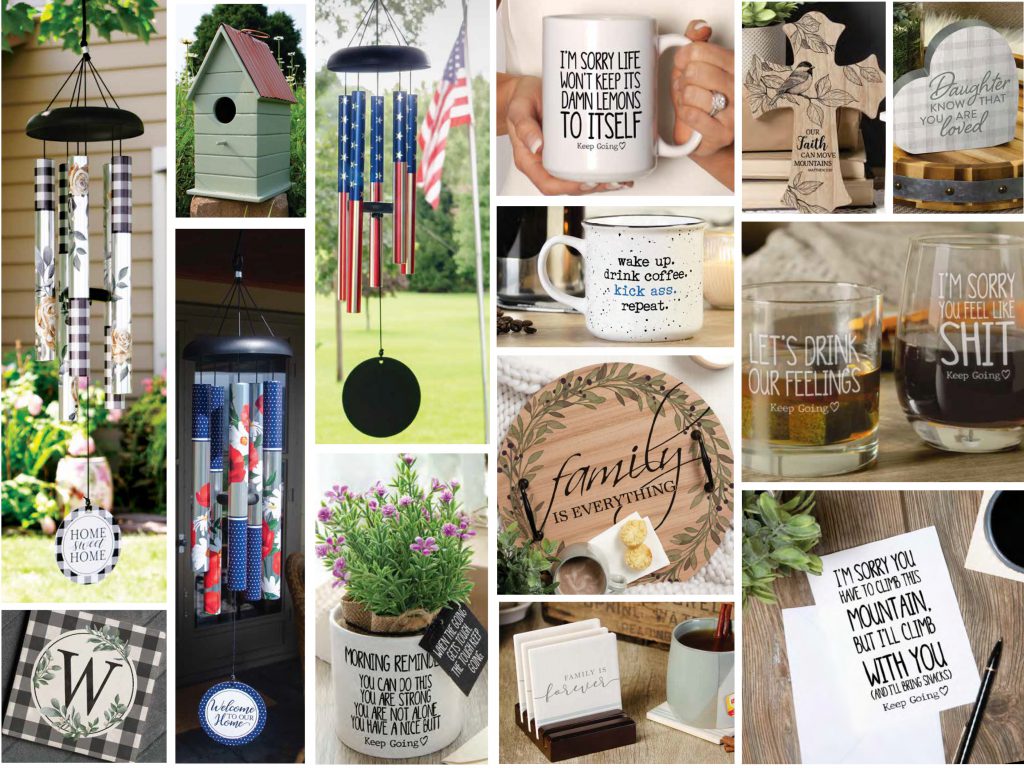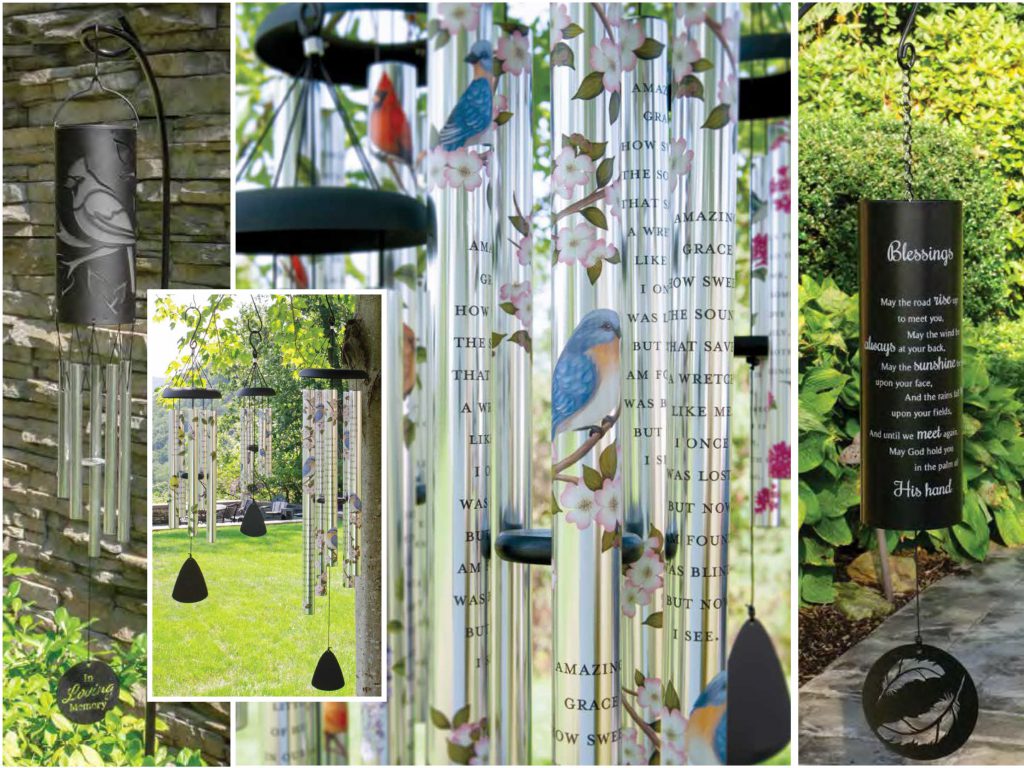 Unique home decor and gift items
for both indoor and outdoor spaces.
Wind chimes, lanterns, picture
frames, garden stones, gazing balls,
birdhouses, wall decor and more
available in everyday and seasonal
designs. Carson also offers an
impressive selection of memories
and bereavement gifts.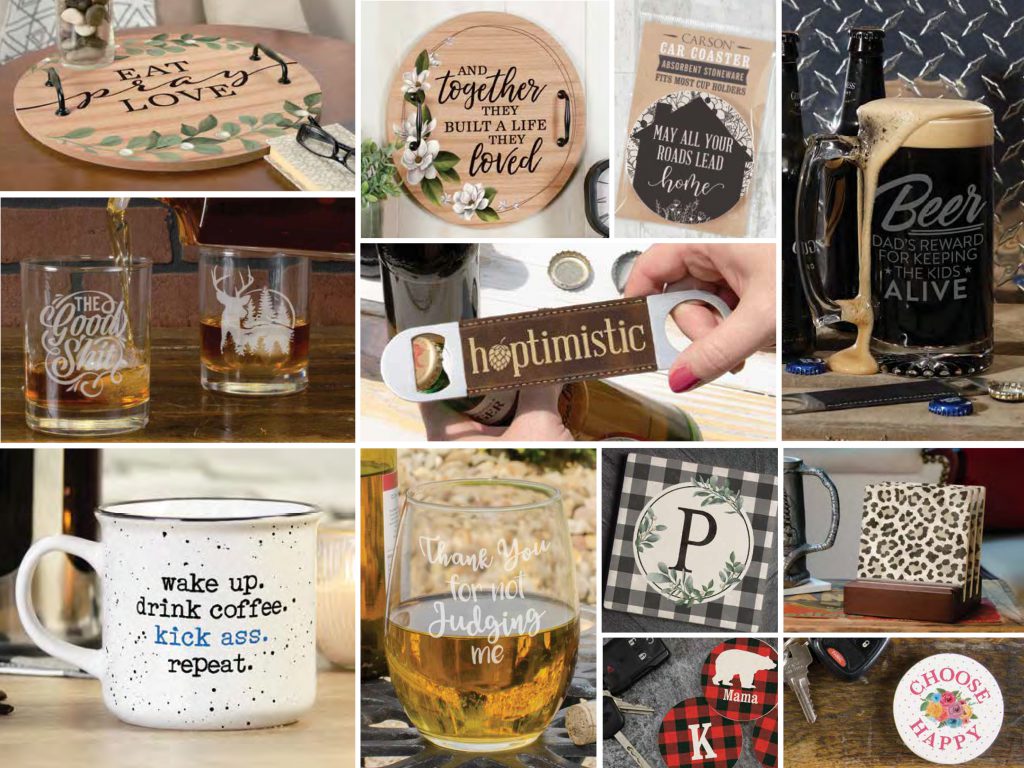 Coasters, car coasters, wood trays,
etched glassware, wine and beer
accessories, dip chillers and more
available in everyday and
seasonal designs.
Coasters, mugs and more also
available in custom designs for
your location.
Carson Stainless Drinkware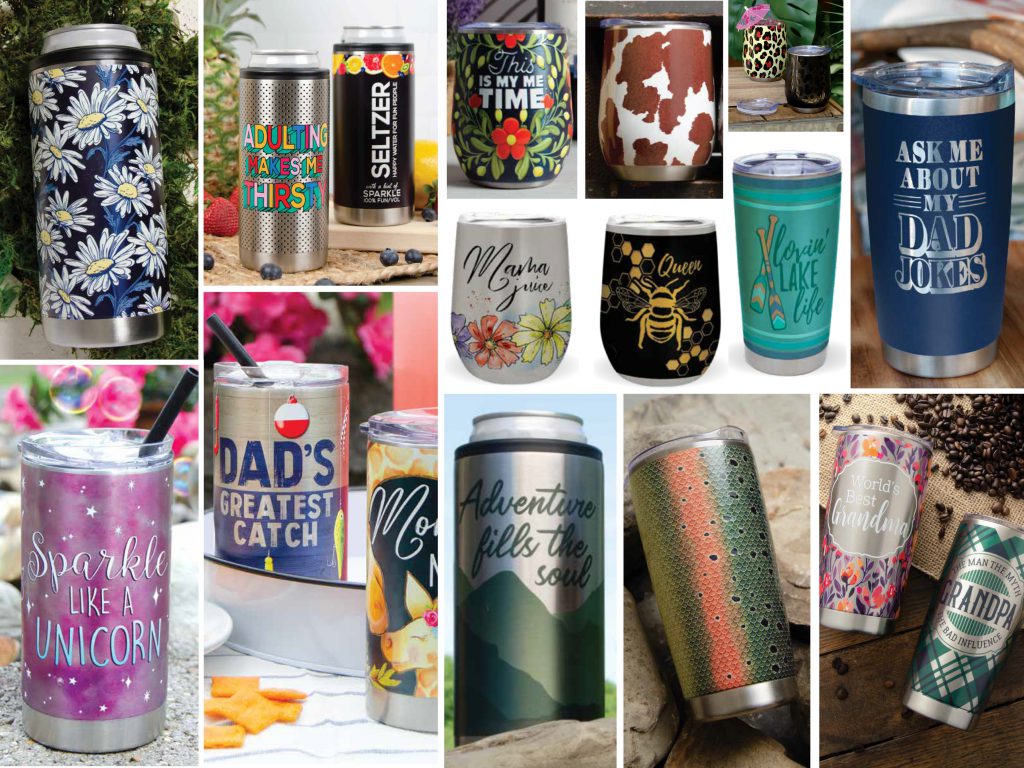 Stainless drinkware and accessories
available in many colors, designs
and shapes. Tumblers, stemless
wine tumblers, handled mugs,
bottles and tumblers with straws.
Made from 18/8 stainless steel
that keeps hot drinks hot, and
cold drinks cold. No sweat, double
walled design in options perfect
for all ages.
Carson Specialty custom program
allows you to pick your design,
your color, and your name location.