Represented by Johnson Waters in
IA, KS, MN, MO, ND, SD, NE, and WI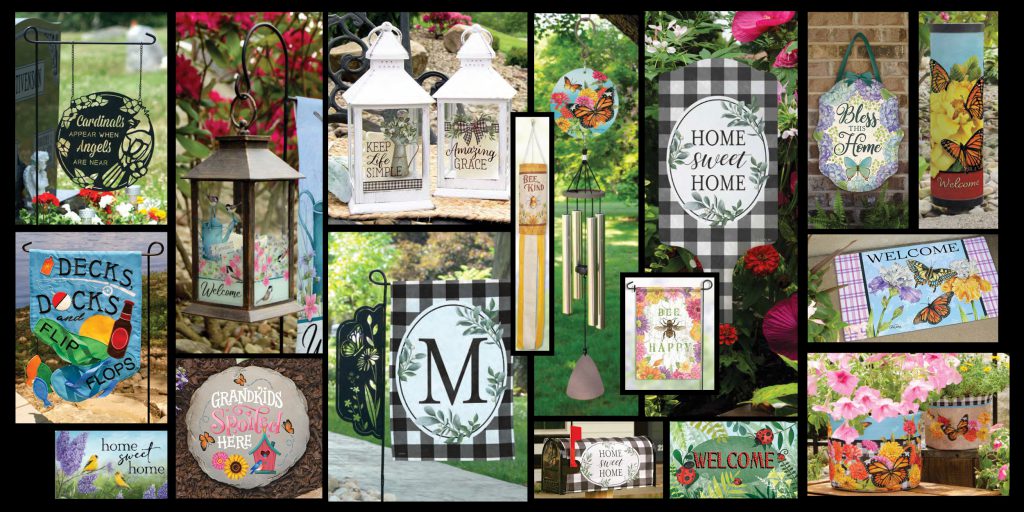 Hundreds of decorative flag designs
from leading licensed artists and the
best fabric in the industry (Dura Soft).
Print and appliqued designs are
available as well as flag accessories.
Coordinating floor mats, metal flags,
lanterns, chimes, garden stones,
outdoor garden pillar lights,
pot covers, metal signs, windsocks
and more.
Set your store apart by selling
Carson Flag Trends™.